Miriam Schapiro
MIRIAM SCHAPIRO, painter, "femmagist", sculptor, printmaker, was born in Toronto, Canada in 1923 and lived and worked in New York and California. She received her B.A. in 1945, M.A. in 1946 and M.F.A. in 1949 at the University of Iowa in Iowa City. She is a renowned artist and teacher, the recipient of six honorary doctorates, and has been the subject of numerous doctoral and masters degree dissertations. She is known as a leader of two art movements, the Feminist Art Movement and Pattern and Decoration.

She has received many honors and awards including, The National Endowment for the Arts Fellowship, the Ford Foundation Grant, the John Simon Guggenheim Memorial Foundation Fellowship, the Skowhegan Medal for Collage and the Rockefeller Foundation Grant for Artist's Residency at the Bellagio Study and Conference Center in Italy. Ms. Schapiro has been honored by the National Association of Schools of Art, and the National Women's Caucus for Art. She was awarded a Lifetime Achievement Award from the College Art Association and the Harrison-Hooks Artist Lifetime Achievement Award from the Polk Museum of Art, Lakeland Florida. The Miriam Schapiro Archives for Women Artists at Rutgers University was established in January 2006. In March 2006, Ms. Schapiro was awarded The Elan Award from the Women's Studio Center, New York.

Her work appears in numerous museum collections in the United States, Europe, Australia and Israel including the Metropolitan Museum of Art, NYC; The Museum of Modern Art, NYC; The Whitney Museum of American Art, NYC; The Brooklyn Museum, NYC; The Hirshorn Museum and Sculpture Garden, Washington DC; The National Gallery of Art, Washington DC; The National Museum of American Art, Smithsonian Institution, Washington DC; The Milwaukee Art Museum, Milwaukee, WI; Museum of Fine Arts, Boston, MA; The Orlando Museum, Orlando FL; The Polk Museum of Art, Lakeland, CA; Louisiana Museum, Denmark; Art Gallery of New South Wales, Australia; The Israel Museum, Tel Aviv.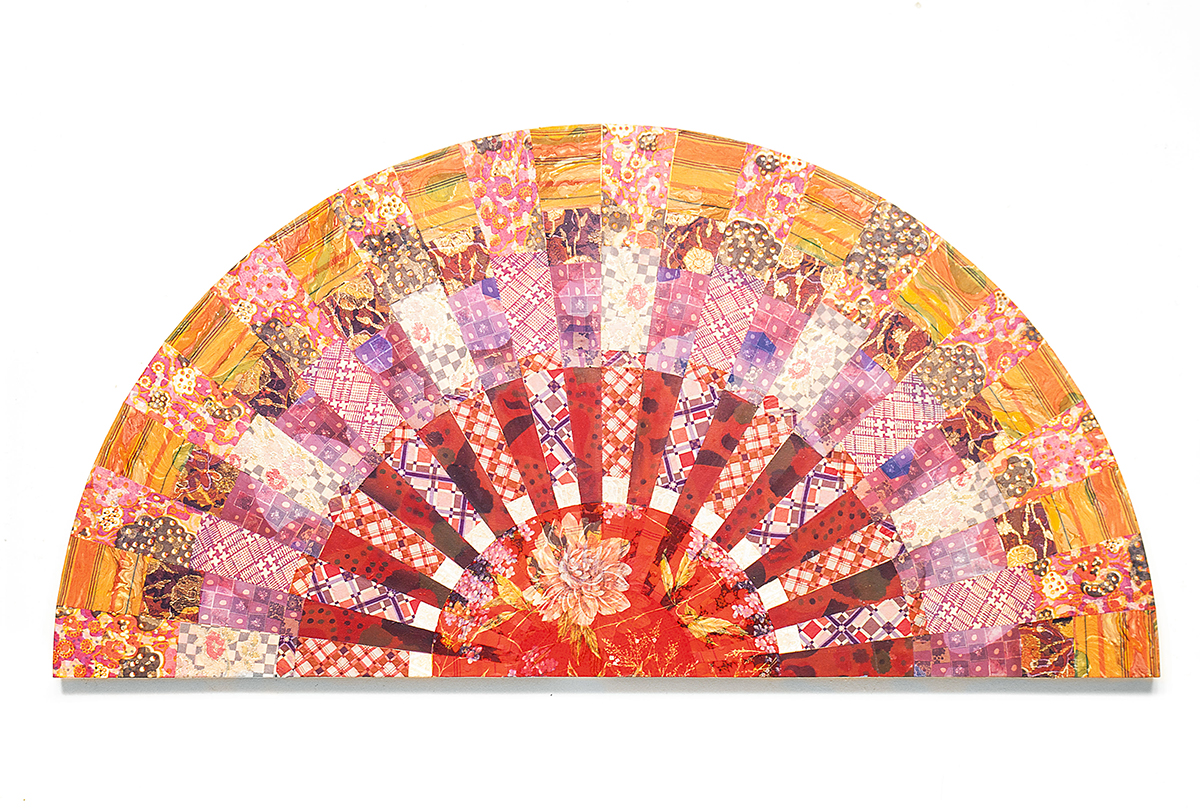 Miriam Schapiro : schapiro, double, rose, 1978, acrylic and fabric on canvas, 48 x 96 in 122 x 244 cm - on hold for exhibition
Miriam Schapiro : earth, 1959, oil, on, canvas, 1959, 60 x 50152 x 127 cm
Miriam Schapiro : lamb with figures, 1961, pen, ink, drawing, 16 x 1441 x 36 cm